New Year Brings New Attacks on Reproductive Rights
With the political realignment that came with the elections of 2010, foes of reproductive rights have wasted no time in unleashing a barrage of bills around the nation designed to restrict the constitutionally protected right of abortion.
But while the Religious Right has been attacking legal abortion since Roe v. Wade, there is a new viciousness to the current attacks that can only be characterized as unbounded misogyny. These laws will severely limit choice and in some cases will place the lives of women at risk.
Emblematic of this is H.B. 1, a law proposed in the House of Representatives of the Georgia General Assembly by State Rep. Bobby Franklin (R-Marietta). This law would not only make abortion completely illegal in Georgia (the bill refers to it as "prenatal murder"), but it would also put a burden on any woman who has a miscarriage to prove that it happened naturally and was not induced in any way.
The result would be that every single miscarriage in the state of Georgia would have to be reported to state officials. Many could be potentially investigated by the authorities, a daunting proposition given that anywhere from 15 to 20 percent of known pregnancies miscarry. The penalties for this so-called prenatal murder, whether by abortion or by a miscarriage that authorities determine had "human involvement," include life in prison—or even death.
State lawmakers in South Dakota, Nebraska and Iowa have also found a new and stunning way to attack reproductive rights: by introducing bills that would amend justifiable homicide laws to include lethal force in defense of an unborn child. In other words, within certain parameters, it could legalize the killing of an abortion provider. This is no less than the codification of the twisted defense that Scott Roeder entered during his trial for killing Dr. George Tiller—he claimed that he was justified because he was acting in defense of the unborn. While the South Dakota law has been shelved for the moment, anti-choice lawmakers in Nebraska and Iowa are pressing forward with their respective bills.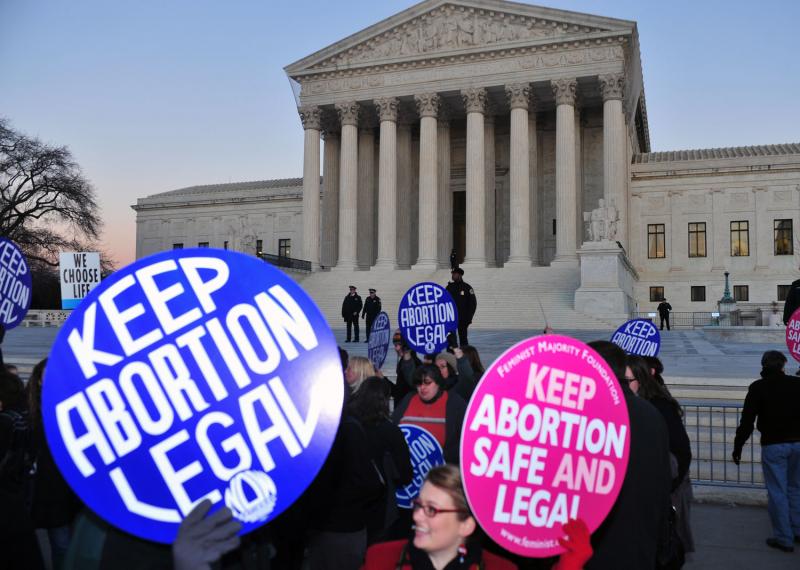 On the federal level, lasting damage to reproductive rights and access to care that could affect every state is already in progress. For one, on February 18 the House of Representatives voted to deny all federal funding to Planned Parenthood, one of the nation's primary providers of reproductive health services to low-income patients. Planned Parenthood, which offers a variety of services, was already forbidden from using federal funds for abortion. But if it cannot be undone, this defunding will dramatically impact the level of access that Americans will have to reproductive health care.
Anti-choice congressman Chris Smith (R-NJ) also recently introduced H.R. 3, the No Taxpayer Funding for Abortion Act, which will severely restrict the already extremely limited circumstances under which federal funds can go to pay for a woman's abortion. Most stunningly, the bill contained language that would have reduced federal funding for abortions in case of rape to only those incidents defined as "forcible rape," leaving out many forms of rape that fell short of Rep. Smith's definition of "forcible," such as statutory rape. A wide backlash led to a promise to remove this provision from the bill. H.R. 3, however, is still an extreme attack on reproductive health care access because it would effectively prohibit most employer-funded insurance plans from providing abortion coverage by banning those plans from being tax deductible.
For both of these federal bills, the American Humanist Association mobilized its nationwide network of online activists to write to their representatives in opposition to restricting constitutionally protected reproductive choice. In the months ahead, humanist activists will need to speak out and push back against restrictions on reproductive rights if we are to prevent Religious Right lawmakers from chiseling away at Roe v. Wade's protections until nothing is left.
+ Share